---
  When I had my firstborn in 2018 it was truly a momentous occasion, and definitely felt as such! During our hospital stay a photographer came to my room and took photos, family members were allowed to visit during our hospital stay, and once discharged we were welcomed home with a party.
  Fast forward to 2020, we welcomed our second bundle of joy on December 17, 2020. Although the birth of our second son was just as momentous as the first, it truly did not feel like it due to all of the safety guidelines in response to COVID-19. My husband and I were forced to wear face masks our entire stay, the photographer was non-existent, and there wasn't a welcome home committee (partially due to the fact our son was born 5 weeks early and taken to the Neonatal Intensive Care Unit).
  Once our son was finally able to come home from the hospital we spent the first weeks adjusting to having a newborn in the house. Let me tell you! It was no walk in the park, it felt like it had been ages since I had taken care of anyone that little and demanding! My 2 year old was super independent and generally didn't want to be bothered with me. Once my husband and I were able to get in the routine of having not one, but two children I began thinking about all of the memories we were missing out on due to our son's initial health issues and the pandemic. That got me to thinking, maybe I should do or at least attempt a newborn photoshoot. By no stretch of the imagination am I a photographer, but I do know how to get creative in order to save a dollar (I think that is a mommy super power)! Plus, I didn't feel comfortable with a stranger coming into my house just to take photos of my son in the midst of a pandemic.
  Unpredictable times are truly a breeding ground for creativity. During this pandemic you might have found yourself in unfamiliar territory taking on the task of homeschooling, crafting to entertain the kids, and even conducting your own photo shoots.. If you are like me and really want to conduct a photoshoot within your home for your children, keep reading for some helpful tips and tricks!
Prepping For Your Photoshoot
  If you have read this far you are probably heavily considering doing an at-home photoshoot for your child(ren), but need a little reassurance and guidance on how to carry it out successfully. Before we can even begin taking photos we must prep the space in which we plan on conducting the photoshoot, purchase the props (optional), and prepare the child(ren).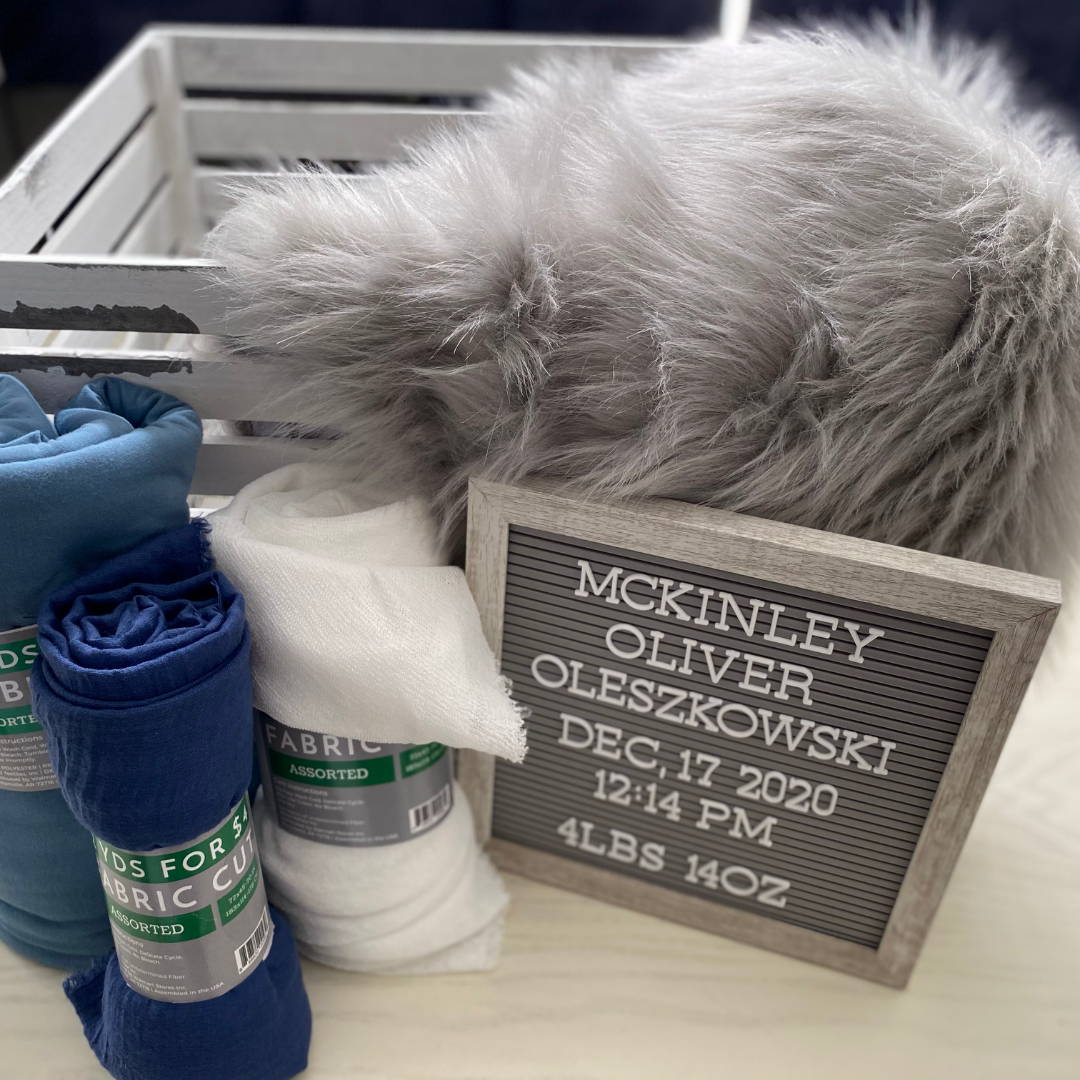 ---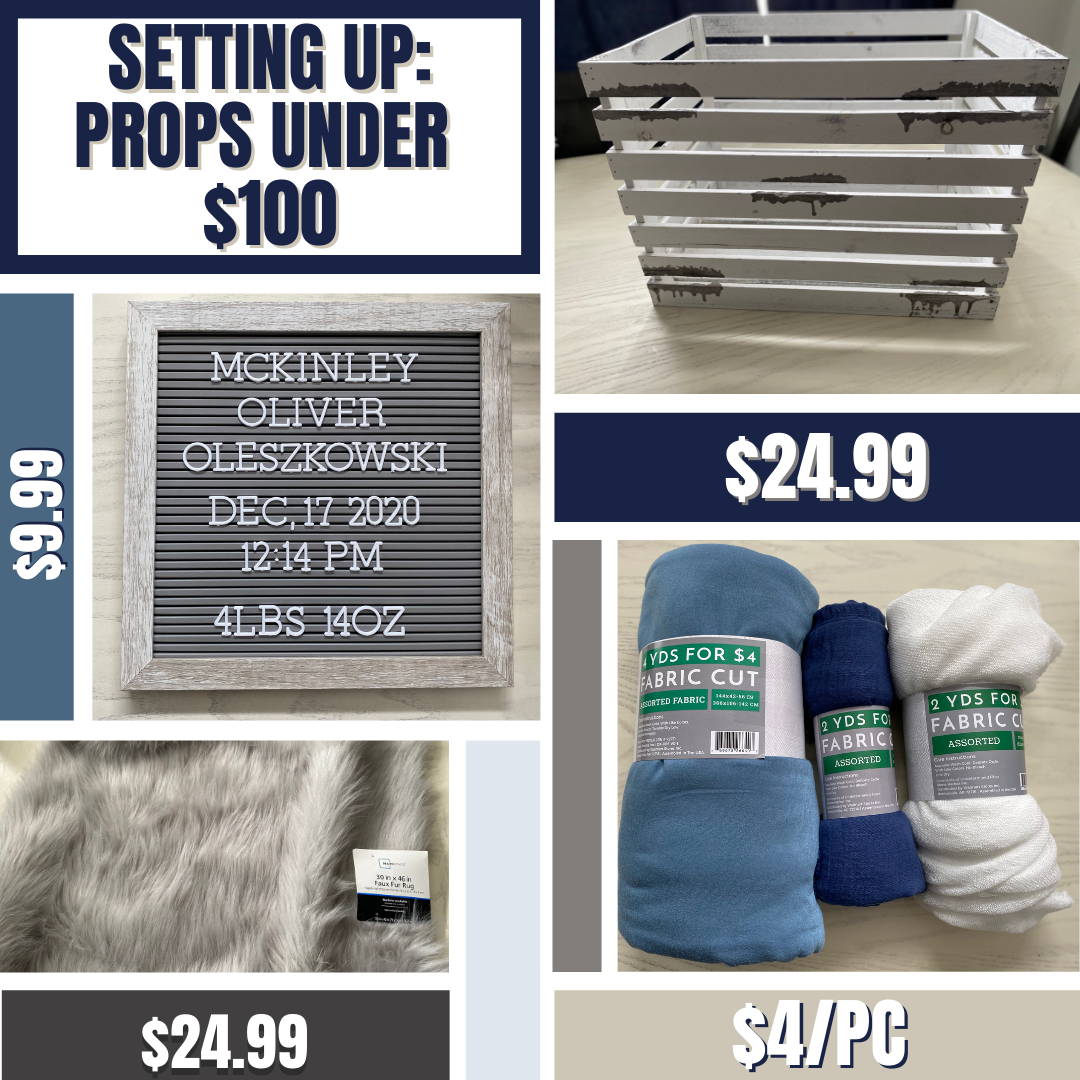 If you have read this far you are probably heavily considering doing an at-home photoshoot for your child(ren), but need a little reassurance and guidance on how to carry it out successfully. Before we can even begin taking photos we must prep the space in which we plan on conducting the photoshoot, purchase the props (optional), and prepare the child(ren).
  What Do I Need? Where Can I Get It From?
  If you do not have any props at home and would like to use them during your photoshoot, you will most likely need to go shopping. Leave the kids at home (if at all possible) so you can have some much needed "me time" ,as well as a peaceful shopping trip before you spend the rest of your day saying "smile!" or comforting a colicy baby. Hopefully this shopping trip will allow you to get into a peaceful and patient mindset, because trust me you will need it! Just to make your life easier I have included a list of cute optional props you can use during your photoshoot for under $100. Please refer to photos 1 and 2 on the left.
  Are you tight on funds? If so, don't worry you can still have a really nice photoshoot using props from around your house. I found some cute wooden blocks hidden in my oldest son's closet, and I used the decor items in the nursery to incorporate into his photoshoot. Please refer to photos 3-5 below.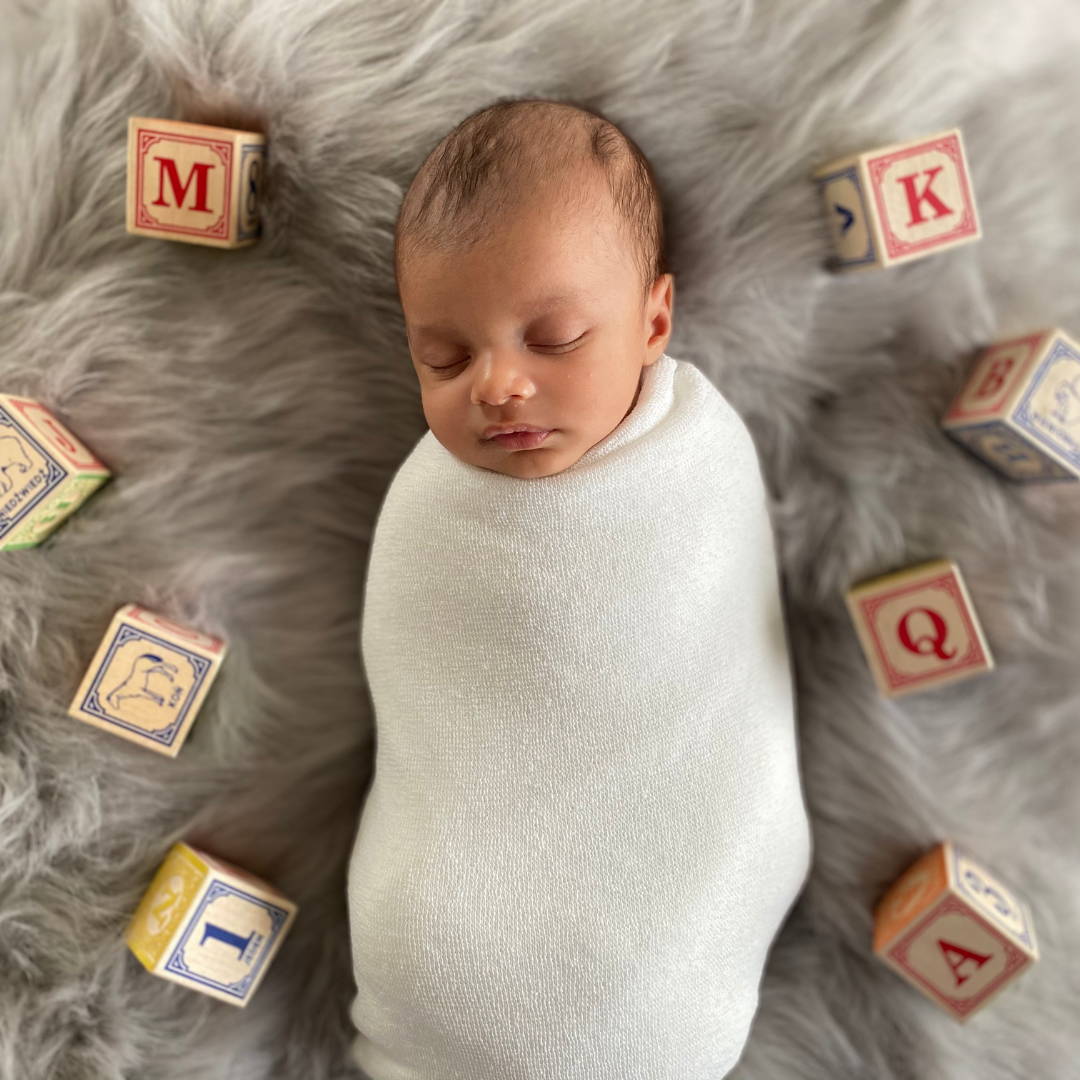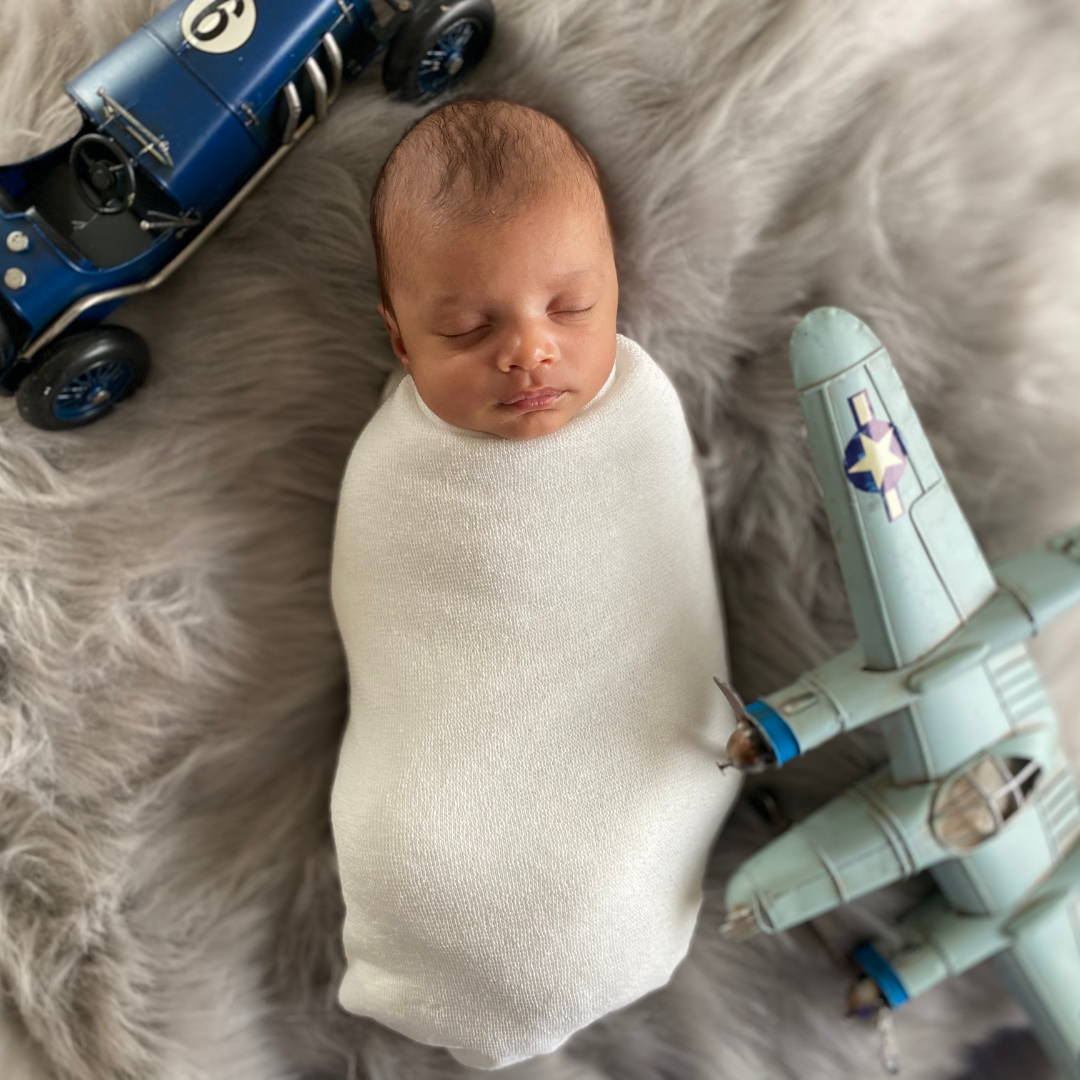 ---
  Maybe you aren't tight on funds but prefer simplicity. Why not do a basic photoshoot, where all you really need is white sheets and infant wraps. If you are a thrifty momma like myself and don't want to splurge on an infant wrap or swaddle you can purchase neutral colored/stretchy fabric for only a few bucks. Personally, I came across some cute basic fabrics at my local Walmart on sale for $4 and they worked like a charm as photoshoot wrap! There is also the option of photographing your child unclothed, those make for really adorable photos. I tried to take the unclothed photos, but my son was not a fan and woke up instantly from being too cold. If you do go down that route just know there is a strong possibility it will not work out, so make sure to have a backup plan.
  Last but not least you will need natural lighting. This prop generally comes free of charge from the big man upstairs, if you catch my drift! Just make sure the light is not too harsh (if you see your shadow in your child's picture from every angle it is too harsh). If the sun is exceptionally bright on the day of your photoshoot you can use sheer curtains to help soften the light or wait until the sun shifts positions.
  Setting Up
Setting up is honestly the easiest part of the process. All you need to do is find a room in your house that receives great lighting during the day. Lay your neutral colored rug or fabric backdrop where the lighting is most consistent. Refer to photos #6 to the right.
  Next you need to make sure to have all of your props nearby and ready to go. You will NOT have time to be running around the house in between takes looking for potential props. The faster you can finish the photoshoot the better off you will be.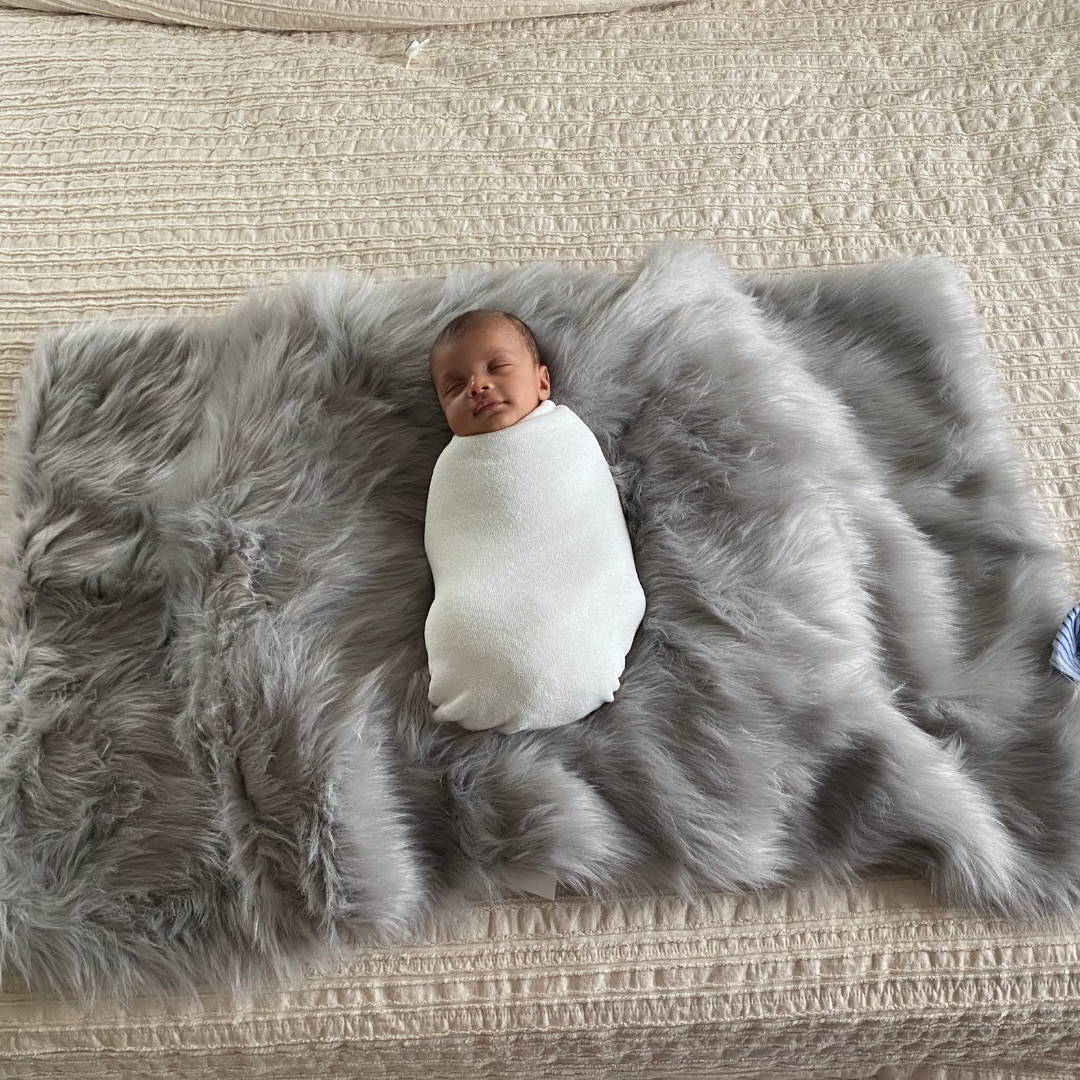 Lastly, make sure your camera, or in my case cell phone is charged.You do not have time to stop the photoshoot to charge your phone.Once again a major mistake I made on day one of the photoshoot. When taking photos on your iphone, turn to the portrait mode setting, then click in the top right corner on what looks like an "f", and scroll to 1.4 (depth) if only photographing 1 child. Adjusting the portrait mode to a 1.4 depth will focus in on your child and blur the background. When photographing more than one child you can keep the portrait mode in its default depth setting of 2.8.
  Preparing Your Child
  Once you have set up your photoshoot space you will need to begin preparing your child. All you really need to do to insure the success of your photoshoot is make sure your child is clean, fed, and well rested. This applies to children of all ages. If you miss the mark on even just one of the three tips mentioned previously you may have a nightmare on your hands.
  Try to make your photoshoot short and sweet! Children will eventually get irritated if the photoshoot is running too long. If you have the time, I would recommend disbursing the photoshoot over the course of several days. Neither one of my children cooperated on the first day of the photoshoot! My oldest son (3 years old) hadn't had a nap yet, and my newborn was at the point in the day when he takes light cat naps. Every time I moved the newborn he woke up, which is why we have some crazy looking pictures of my boys. For consistent photo quality (i.e your baby not making crazy looks) make sure they are in a deep sleep, and for older children make sure they have had their nap.
  If you don't do anything else I previously mentioned, please please please follow this tip! NEVER STOP TAKING PICTURES! In other words keep re-taking the same scenes/poses over and over, back to back. Who cares if you have 20 of what looks like the same image! I guarantee out of the 20 images you've taken you will notice that each image looks slightly different, with 1 or 2 being exactly what you were looking to capture. Sidenote: the beauty of capturing so many photos of a newborn, is the chance of potentially getting a rare photo of them smiling.
  Last but not least, remain CALM! Remember that shopping trip you took earlier to prepare yourself for this photoshoot? That was your "me time" to prepare yourself. Your children more than likely will not follow directions, especially the younger they are. Never lose your cool. Sometimes the best pictures come out of the randomest poses!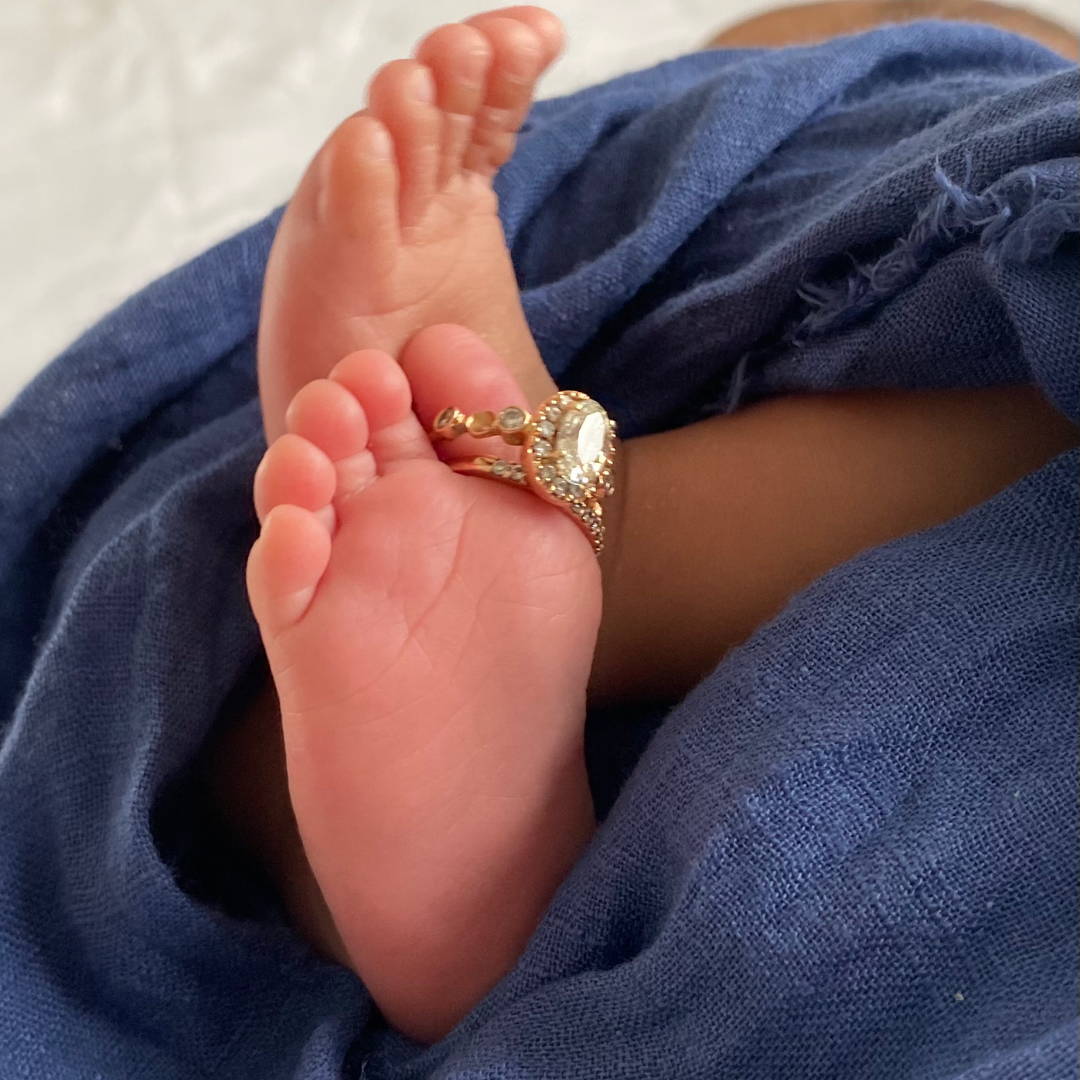 ---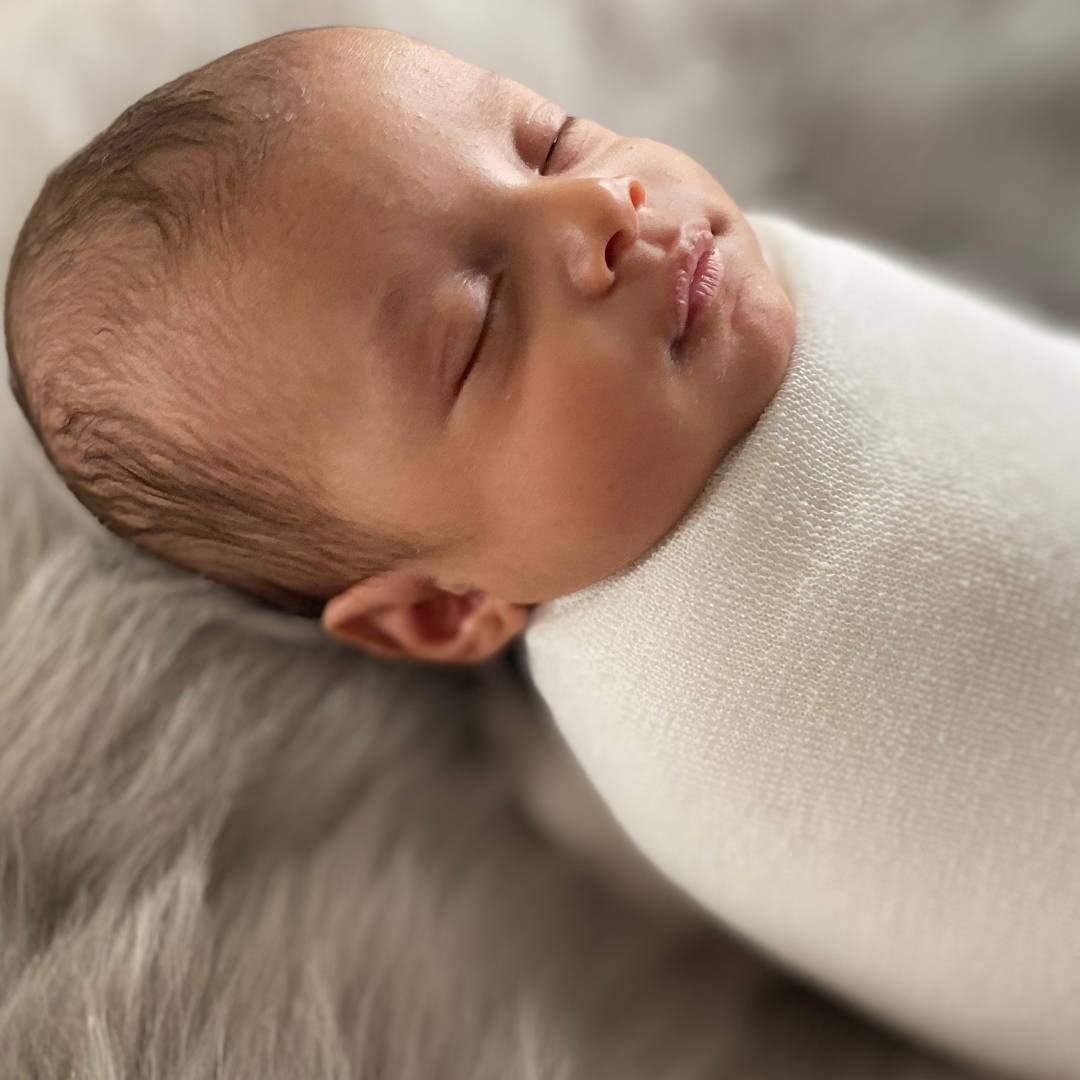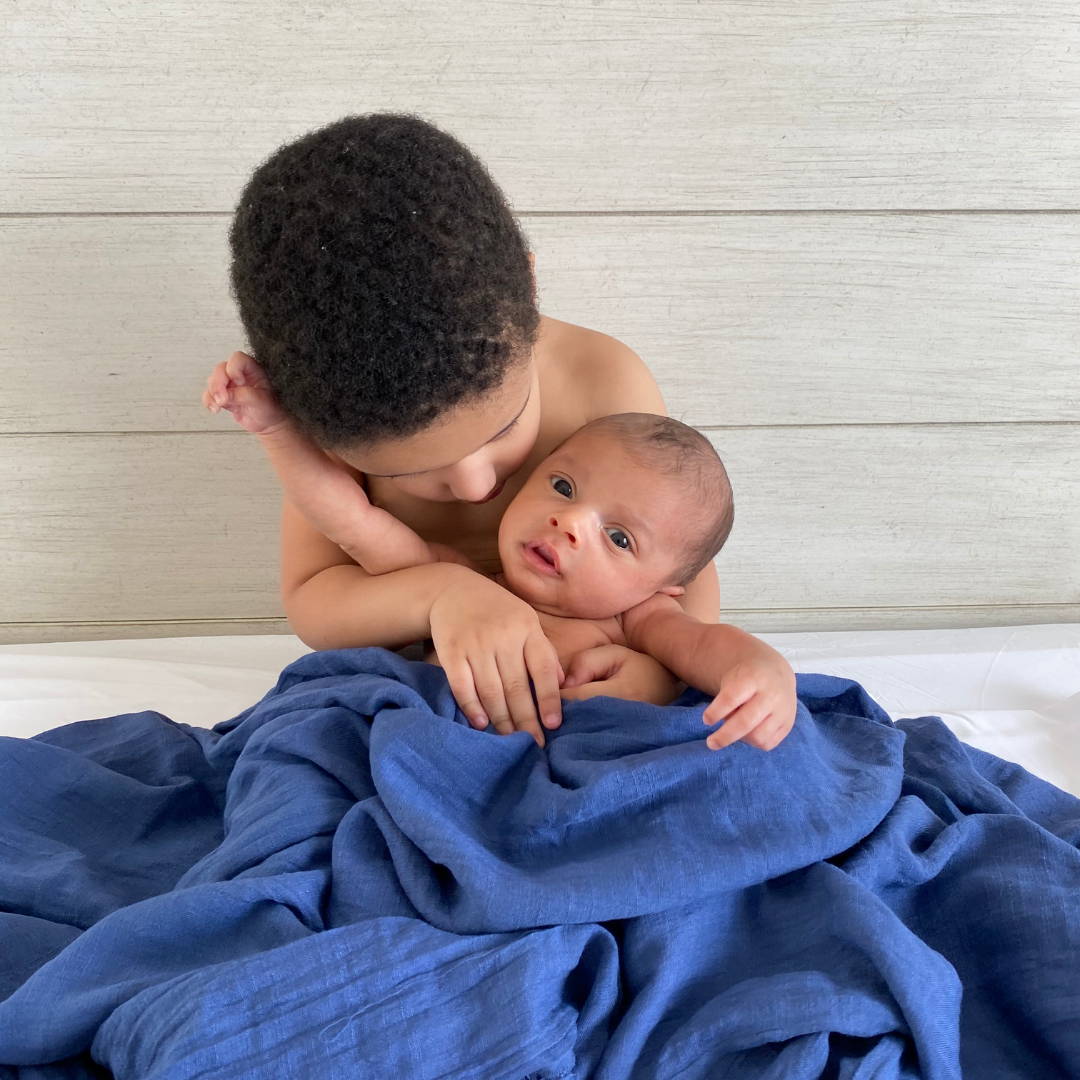 ---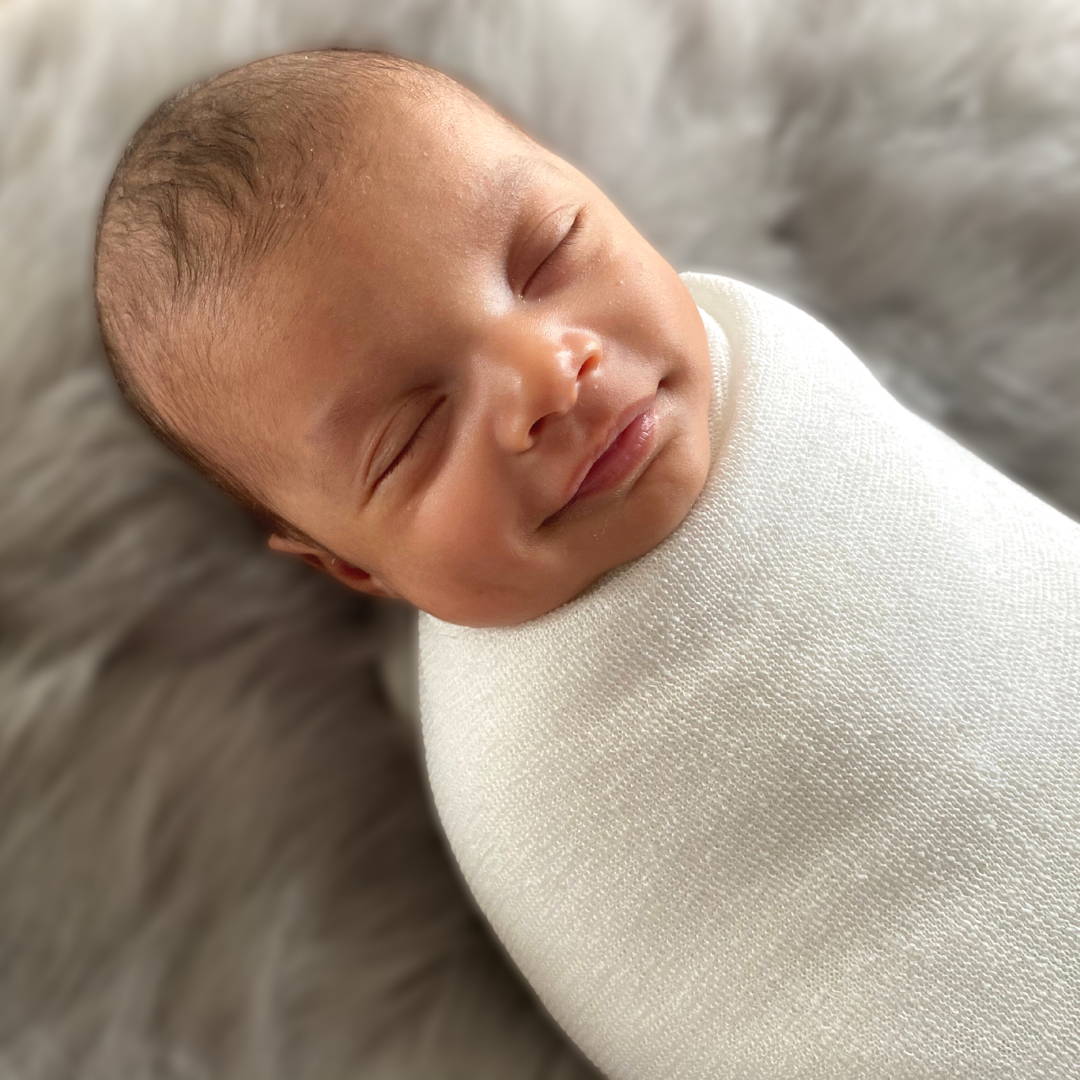 ---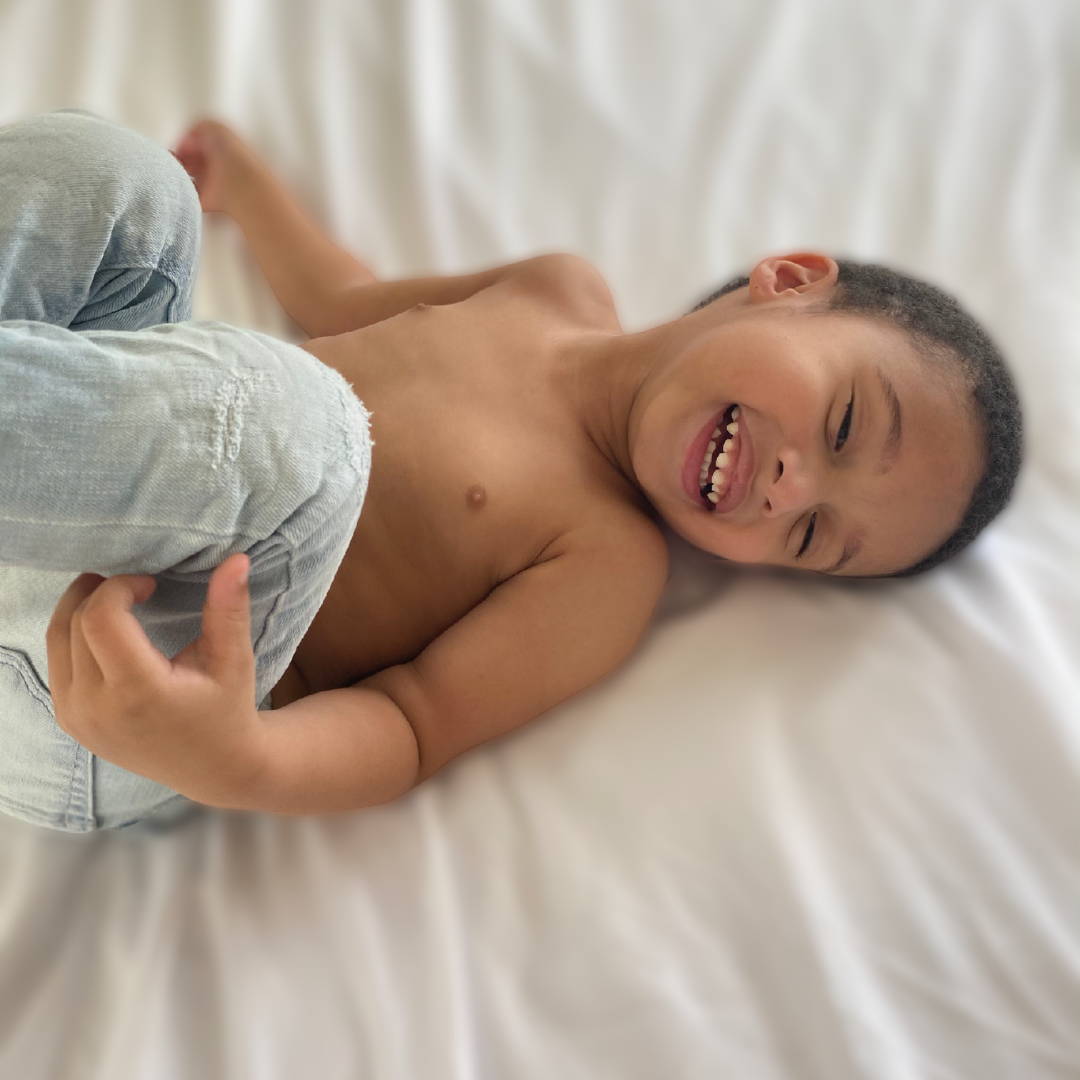 ---
All of the photos were taken with an iphone on portrait mode with little to no editing. As you can see it is 100% possible to take professional photos yourself.